Here is a great list of attractive inmates who desire penpals. This list is from the number one ranked inmate pen pal site, meet-an-inmate.com and jailbabes.com. Pick up a pen and write them the old fashioned way via snail mail. Be sure and read their disclaimer posted on the home page. The inmate listed are convicted felons and caution should be used. Be understanding without being gullible. As a pen pal, you can offer encouragement and motivation for an inmate to make positive changes in them.
Check out these 20 Attractive Women and Men Inmates that Would like PenPals
1.Danielle from JailBabes.com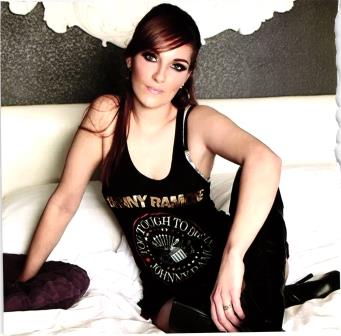 http://jailbabes.com/danielle-1103127.html
I am a charismatic, versatile, and independent spirit. I'm German, Italian, and Native American decent. I'm a fantastic cook and extremely domesticated. I enjoy all types of music, sports, movies, books, and literature. I'm a naturally positive and happy person. I'm very affectionate and deeply enjoy giving and receiving love, and physical intimacy. I try to keep an open mind, and love learning and trying new things. I have a hunger to meet new people and experience life to the fullest. New things spark my interest. I'm searching for a strong companionship with someone open to possibilities, a man I can build a bond and grow with. I'd absolutely be willing to relocate if and when the opportunity presented itself. My best trait is that I'm straight forward and honest, and that's exactly what I'm looking for in a friend. if you're interested in discovering more please contact me at corrlinks.com or write me with your phone number/address. Look forward to hearing from you soon.
2. Lorraine from JailBabes.com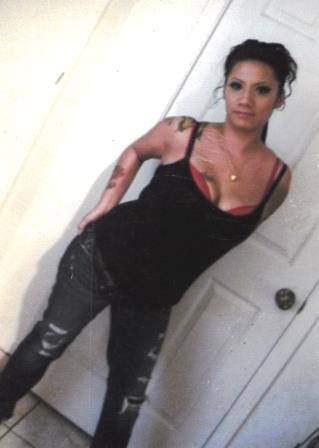 http://jailbabes.com/lorraine-xo8115.html
I am seeking new people that love to laugh and enjoy life! I am very family oriented and consider the closet of my friends, family as well. I'm very kind, open-minded, sensitive to others feelings, understanding and have a huge heart. I seek new people and experiences to expand my life now and possibilities for the future. Must be honest! Honesty is my policy and bond built. I'm earnest. Must be built on trust. Without trust you have nothing! Write me now to build something to last. One can not turn back time..but since I have been on this path of my life, I've taken many classes, courses and groups to better myself. In order to give me a fresh and positive option for when I am released. I've earned many certifications that will allow me to help others in the near future – especially women and youth at risk. Write me soon. I'm eager to hear from you and what we can learn and share with each other.
3. Tera from JailBabes.com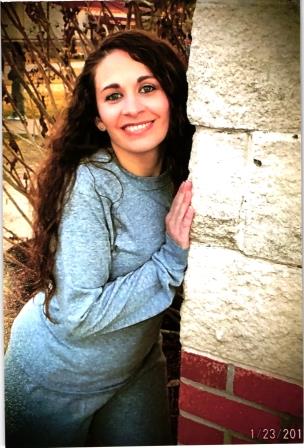 http://jailbabes.com/tera-29566280.html
If you enjoy smart, down-to earth, and classy women, then keep reading. Hi. My name is Tera Caldwell. I am a very attractive woman who enjoys cooking, reading, and good conversation. I'm a Southern Belle with a sweet sounding voice that matches my big 'ol heart. I'm doing my time in IL, not letting my time do me. Yes, I'm incarcerated, but my mind is very free and I'm using this time to better myself and my circumstances. I prefer the company of gentleman between the ages of 25-50 yr. who thinks the same way. I have a very fun loving personality. Fun things come in petite sizes. I'm a mix between old school and new school. I appreciate a wonderful friendship and know when to take it in the next level when the time is right. I carry myself like a lady. So only gentlemen need respond. If you are the man I described, then stop reading and spend me a letter and pic. Let's get to know each other better. I'm full of surprises that will lead you to everlasting enlightenment.
4. Ge'Quesha from JailBabes.com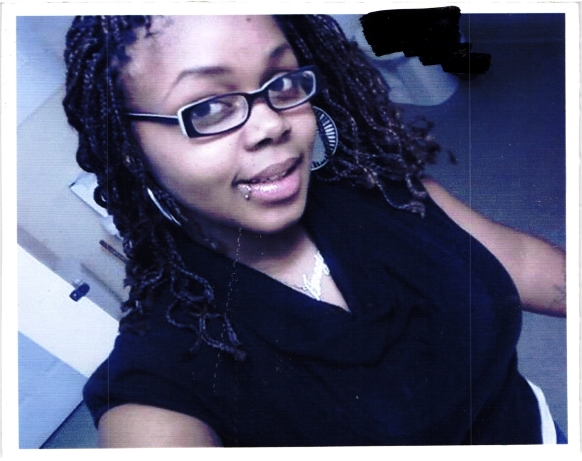 http://jailbabes.com/gequesha-we6748.html
Hello, my name is Ge'Quesha Nolan. I am 27 years young from the Bay area. I am new to Jail Babes but decided to join because I am seeking a long term friendship. I am young, fun, and exciting to be around. I believe in taking chances because you only live once. Music is my soul, I sing and I write. There is never a dull moment with me. I'm outspoken and love to make people laugh. I'm bold and confident and I know what I want. Being incarnated is a minor set back for a major comeback. If you like what you hear and see, feel free to write me. We are able to email now through www.JPay.com I will be waiting to hear from you so don't be shy. A closed mouth don't get fed.
5. Christina from JailBabes.com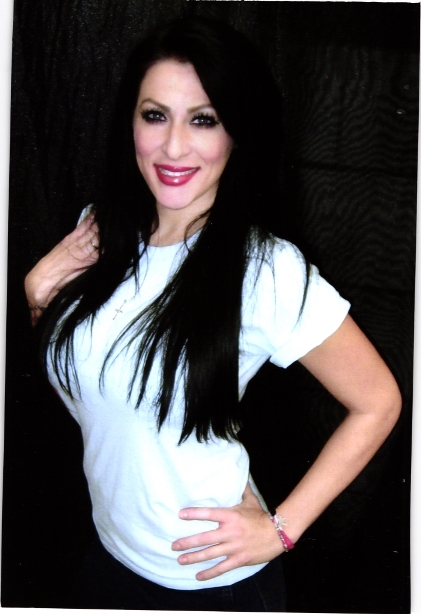 http://jailbabes.com/christina-112474.html
Hello Gentlemen,
I decided to put my profile on here because I expect to be released in 2018 and I have no firm plans yet about where I will be going or what I will be doing. I am excited about the chance for a fresh start but that excitement is somewhat tempered by anxiousness about the unknown. I was married right out of high school; I was divorced not long before my incarceration, so I am about to be totally on my own for the first time.
I would like to begin a correspondence with a stable gentleman who has a good education, a steady job, and a sense of humor. It would be a big plus if he was 35-50 years old, lived in the Western U.S. and was in very good physical condition. I am 5'4 and weigh 135 pounds; I stay very fit partly because I was a model for several years so fitness is almost in my DNA. I have a small dog, but no children.
I have a wide range of interests and abilities; I am a quick learner, I have a good work ethic and a pleasant personality so I could become a valued employee in many different fields. I will need minimal training before I could hit the ground running… just need an opportunity.
Thank you for reading my profile. Please write me through Jpay.com or through regular snail mail and include a picture of yourself if any of the forgoing has piqued your interests. We still have plenty of time to correspond and get to know each other.
6. Lauren from meet-an-inmate.com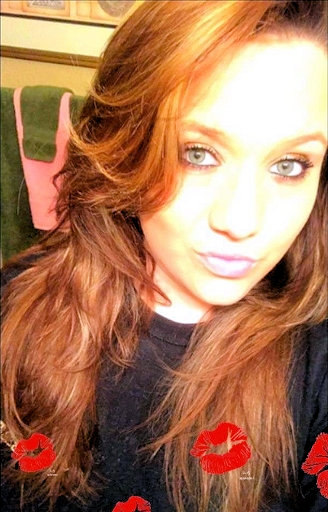 http://www.meet-an-inmate.com/ladies/lauren-02188853.html
Hello World!
I'm 28 years old from Houston, Texas  A little bit about me…. I'm funny, like to make people laugh, love to have a good time!!!   But I know when to be serious!  I love to read and I'm open minded to any and every thing that comes my way.  I love to meet new people. I have a great support system out in the world.  But I'm always looking for more people to add to it.  Hope to hear from you at mail call.
7. Cassandra from meet-an-inmate.com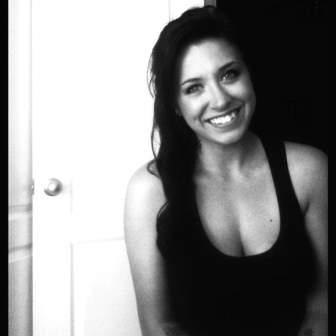 http://www.meet-an-inmate.com/ladies/cassandra-20351086.html
Sometimes bad things happen in our lives that put us on track to the best things that will ever happen to us.
8. Alexandria from meet-an-inmate.com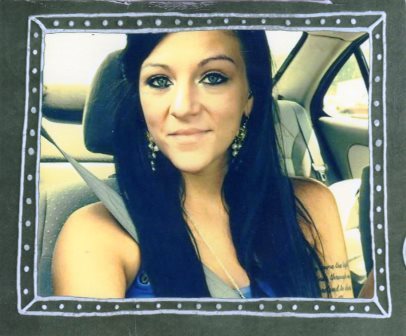 http://www.meet-an-inmate.com/ladies/alexandria-9a50.html
I am 25, single, fun and loving. I enjoy running, swimming and being outdoors. I'm very high energy and love being active, as my friends say I'm always into something. I'm always laughing and trying to have a good time. I love to smile and make others smile. I love to have a good time. I love to smile and make others smile. I love for my long hair to be blowing in the wind when I'm on the back of a crotch rocket or in a fast car. I love to ride and go fast. I'm a hands on type of girl. I'm just real and looking for someone to get through this time with. Hopefully a friend that will be here for me and hold me down. Can't wait to hear from you.
9. Alicia from meet-an-inmate.com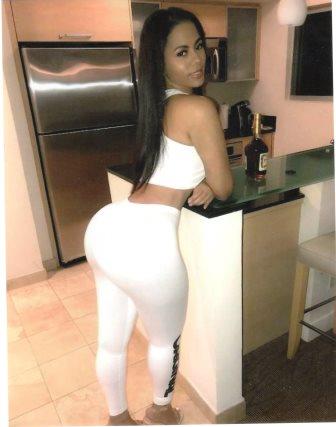 http://www.meet-an-inmate.com/ladies/alicia-01983412.html
Hey everyone. My name is Alicia but friends call me Vicky. I'm a cheerful, very outgoing Latin woman who loves to enjoy life to the fullest. I love learning, traveling, being on the beach and I like to feel sexy and appreciated. Lol. I made a bad call that landed me in here but we all live and learn and this is my first and last time in this place. This place is really not for me at all. I'm looking for cool, understandable, down to earth people to kick it with anyone who fits this criteria can hit your girl up. I'll be out very soon but the closer I get the more my time drags. So I'm here to find people to help me pass this time. Humor is a plus. I love to laugh. Well hit me up and take care. Hope to hear from you soon.
10. Joelle on meet-an-inmate.com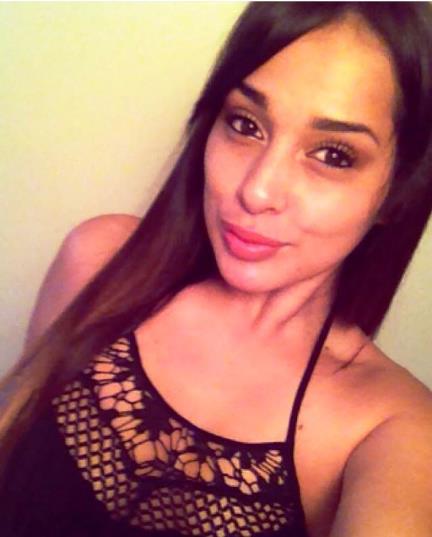 http://www.meet-an-inmate.com/ladies/joelle-1156673.html
I'm searching for that one special person that knows how to treat a woman of my caliber. I'm used to being loved and cared for with the most undivided attention. I do have high expectations, as well as expect the honesty and truth to be a priority. I will always tell you the truth even if it is blunt. Will never hide anything from you. My heart is fragile and should be handled with care… Do you feel like your the one? If so I'll be waiting patiently…
11.  Daniel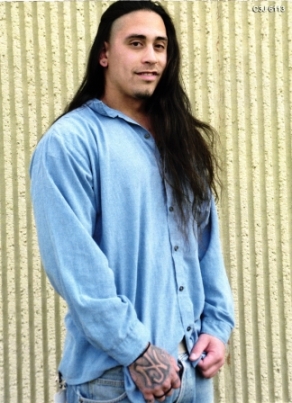 http://www.meet-an-inmate.com/men/daniel-20375591.html
Daniel
3000 miles from home, I've got no one on this coast line. The tragic current of events that caused my situation cannot be reversed. Once stuck in a rut of substance induced ignorance and violence, my focus is now on creation and humility. Acceptance is a major player in my world. I accept that I'm hard to accept and that there isn't anything from anyone that I should expect but I'm no hermit so here I am.
Just a man looking for some type of acceptance, friendship or conversation. So if you can get passed the past that I've left in the past, I'm honest, sincere and focused. I don't sleep much. My head phones keep me company at Maxwell's House. A B.A. on the way I keep my nose in the books and push lead around on paper to artistically create and simultaneously alleviate and elevate. A long sentence requires a positive outlook so when I look at the hour glass I see enough sand to build a better version of myself. But enough about me. Who are you? I like snail mail but you can email me on accesscorrections.com or message me on gettingout.com for faster responses. You'll see some artwork on that one too.
12. Manuel 
http://www.meet-an-inmate.com/men/manuel-aw6563.html
Manuel
To whose eyes I fall upon!!
Hello to you, so it's apparent I'm looking for someone to talk to, but not just anyone. You see…I like to laugh and enjoy life for what it is. I enjoy reading and listening to all kinds of music. I also like to workout and stay in shape. As well as appreciating the oppurtunites to interact with individuals who seek new ways to grow and develop a healthy friendship etc. I have a good sense of humor… I'm hoping I can share some laughs with you. So if anyone out there happens to spare any room for a new loyal, and good hearted friend. Please feel free to slide through with a much welcomed letter.
You could also get in touch with me through email, by setting up a "Media Account" on JPay.com. P.S. look FYI I know my release date says I'm gone for a minute but there's a law called (SB620) that law is getting me out a lot sooner than expected. With that feel free to explore the option of meeting a guy like me. I guarantee satisfaction or a full refund lol 🙂 I'll go ahead and wrap this one up. I hope to hear from you soon…
13. Brandon
http://www.meet-an-inmate.com/brandon-846899.html
Brandon
Neither of us has anything to lose by becoming friends, but who knows what we might gain!
I'm a confident, energetic man with quick humor and an easy smile. I'm very active, love sports, and keep myself in great shape. I'm an easy to get along with person, but I say what's on my mind when I need to. Prison hasn't lowered my standards in friendships or relationships, but it definitely opened my eyes to many things. I don't take anything for granted, or expect everything to fall in my lap. That's why I'm here searching for what I really need/want. I need friends on the outside to give me more to look forward to, than just the next meal in here. I hope to find someone special in the process.
I'm not a confrontational person so I get along with pretty much everyone. However, I don't like whiners or anyone who feels they can look down on me just because I'm in prison. I want to make the best of this time I have left and I know we can benefit each other if we take this opportunity to become friends and see what the future holds. Don't hold back either! Tell me about yourself as if it were a documentary on your life, or just let me know you want to hear from me first. All you have to do is write me a letter or email (include a mailing address). I've taken this first step, now it's up to you! A faster way to communicate with me would be through JPay.com/846899
14. Raul
http://www.meet-an-inmate.com/men/raul-11a1872.html
Raul
How's life going? Hope everything is well. I'm a 45 year old Dominican Christian looking for someone to converse with and share ideas and just simply talk about life. I'm a very thoughtful person and I have a very artistic side. I've been through alot but I want to hear from you. What do you have to say? How has life treated you? What are you passions? Goals? Aspirations? We all have something to share.
15. Ara
http://www.meet-an-inmate.com/men/ara-be0830.html
Ara
I hope you are having a good happy hour!?!  As I say its happy hour somewhere in the world.  Life is too short, and having a bad attitude, and or, complaining about circumstances takes away from "here and now."  I am serving a long time in prison, but I am still blessed to have a second chance at life.
"Ace" is the nickname I go by in prison, as my first name is confusing for some to pronounce.  I am "seeking friendship" that is a caring one, understanding, and emotionally available.  Life has a strange way of surprising when we least expect it.  I am in hopes that will occur in my friendship with you.  Hope you enjoy the poem I m wrote titled "LOVE IS"
"Love is just a four letters word so it is said, some people might even say It's just in your head.  But love is much more than that, love is What you feel when the good lord sustains you When the whole wide world has turned their back Love is your birth light when it's dark Your joy, and happiness like when a child plays at the park Love is you, and love is me Sometimes love can be a mile deep and last for eternity!
So, whomever you are, never forget to always show your love You will certainly be blessed, by the good lord from the above… Take care of yourself, and never forget to feel and show love.  Love is contagious!!
16. David
http://www.meet-an-inmate.com/men/david-1171785.html
David
Looking for some good conversation, someone who I can connect with a good friend or possible my soul-mate!
17. Elias
http://www.meet-an-inmate.com/men/elias-aa-1247.html
Elias
Please allow me a moment of your time & let me begin by introducing myself. My name is Elias Soriano Jr. I'm 5'7″ and from the city of Pacoima, CA. I have been incarcerated for the past 9 years & have a few left to go. I enjoy reading, drawing,& playing any sports when given the opportunity. I consider myself easy going & optimistic. I am reserved but an open book to those who are willing to get to know me. I'm searching for someone to get to know & develop a friendship with, someone that can open & honest with me as well. If interested don't hesitate to reach out. Feel free to ask me anything. Thank you for your time.
18. DeMarques
http://www.meet-an-inmate.com/men/demarques-895224.html
Demarques
I asked a couple of my loved ones how they would describe me because I am not really into describing my character. The first word tossed out was old soul, attentive, quiet, enthusiastic, and conscious with others. I will contribute that I am complex.
I'm hungry for knowledge. I read and study a lot. Work out daily and try to live a holistic life. I love music, specifically 50s-70s R&B and Soul. I prefer conversation with substance and lightheartedness. I love nature and prefer all things natural. Born and raised in the Bay Area of California, so I love warm weather and I am cultured.
I submit this with the hopes of, at the very least acquiring a friendship. I think the status/label "friend" should be taken serious and earned, and not easily. I also think friendship should be at the foundation of any important personal relationship. With that said, I am open to the possibility of more.
The qualities that I would prefer my friend and lady are simple; kindness, intelligent, compassion, and the desire and willingness to learn, as well as teach. An eccentric personality and style would be nice too.
If you are comfortable with writing a letter, which I completely understand,  you can get at me through Jpay.com I would suggest that route, it is faster and convenient. I appreciate your time. Thank you.
19. Brandon
http://www.meet-an-inmate.com/men/brandon-16837451.html
Brandon
I'm looking for interesting, creative and fun-filled people who have a good sense of humor and are easy going. I'm an athletic, confident, and outgoing man who made some careless mistakes and I'm paying with quality years of my life. I never thought prison could be so lonely and now I'm reaching out there to connect with people on another level and experience new things. If you would like someone to write to that's good natured, family-oriented, respectful, and willing to try new things, I will always write back. I'm always challenging myself to a better future and have completed a construction certificate program while still looking for ways to better myself. I look forward to your correspondence.
20. John
http://www.meet-an-inmate.com/men/john-779999.html
John
Please allow me to Humbly introduce myself as the last pen-pal ad you will ever want to look at:) My name is John Booth, better known as BIG SIX. I'm a handsome devil from the great state of Washington. I'm 6'3" tall and 230lbs of muscle, with no bad habits and baby blue eyes. I'm truly an unforgettable force of nature.
I'm looking for a life long friend who wants to write, email, talk on the phone, and visit if possible.
I spend most of my days working out and studying the law so I can shake this place someday. I also watch more TV than anyone should, but when your locked in a cell 22 hours a day, you have to expect some level of dysfunction.
I'm a man who enjoys all the little things in life, sunshine or rain, I'm truly the man who stops and smells the roses. From behind bars I have a lot to offer, my sincere friendship, understanding ear and broad shoulders to lean on are just the start of what this east going adonis brings to the table. So if your looking for a real friend who don't pull any punches and is never afraid to be who he truly is and will cherish your friendship, I'm that cocky and adorable guy you've been looking for.
Please don't hesitate to write or email me at JPAY.com today. we've probably been waiting our whole lives to meet, lets not wait any longer!
We (meet-an-inmate.com) and (JailBabes.com) accept no responsibility for the accuracy of any content found within these pages. The appropriate safeguards should be used in communicating with any person(s) that you may meet through this service. By using this service, you agree to not hold us responsible for any costs, liabilities, attorney's fee, or damages that you may incur. The ads placed on my service are written by the inmates and we are only the means by which their ads are published. To use this service, you must be at least 18 years of age.
If you like this post, you may also like to follow us on
Twitter
, or subscribe to this blog by
Email
or
RSS feed!
Categories: Weird/Odd
Sorry, comments are closed for this item.